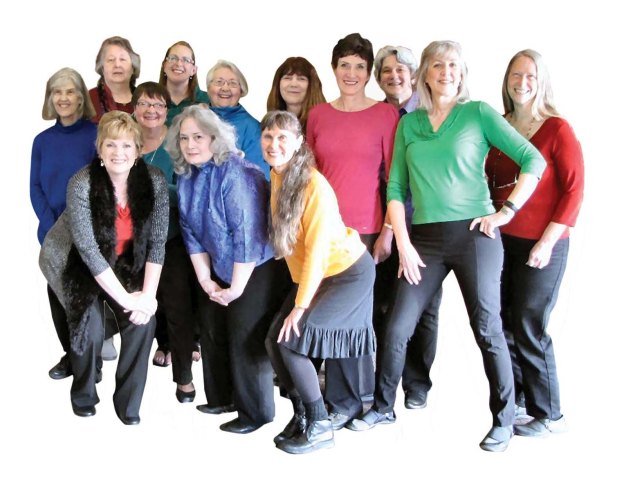 Grace Notes is the 14-member "traveling company" of WCS, formed in 2008 to reach out to the community as ambassadors of musical fun. They perform in places the large choir cannot go: in retirement and long-term care facilities, as well as for community groups and events like the Community Crèche. With Vicki Brabham as their director and accompanist, Grace Notes offer a repertoire of standards, pop, jazz and seasonal favorites that reaches back into the history of the Great American Songbook and American musical theater. Group members love sharing the joy that music brings into their own lives with their audiences. The group volunteers their time to rehearse and perform in the community. Seeing the audience's appreciation makes it a very rewarding experience. Recently, a Grace Notes member commented:
"Grace Notes had a wonderful experience for this Mother's Day weekend. I was very proud and grateful to be a part of such a wonderful group of women. As I sang I watched the loving eyes of everyone who attended the event at Good Samaritan and they were so uplifting to me. There are many times as I enter our venues I wonder if I am belong there or can I help with the loneliness that I see in their eyes. However I leave these facilities uplifted since we discover many people that love to sing and enjoy our songs so I am glad we provide them with this experience."
We are currently on hiatus due to the Covid-19 pandemic, but we'll be back soon!

If you would like to get in touch with Grace Notes, please use the form below...