At Last!
Women's Choral Society Spring Concert 2022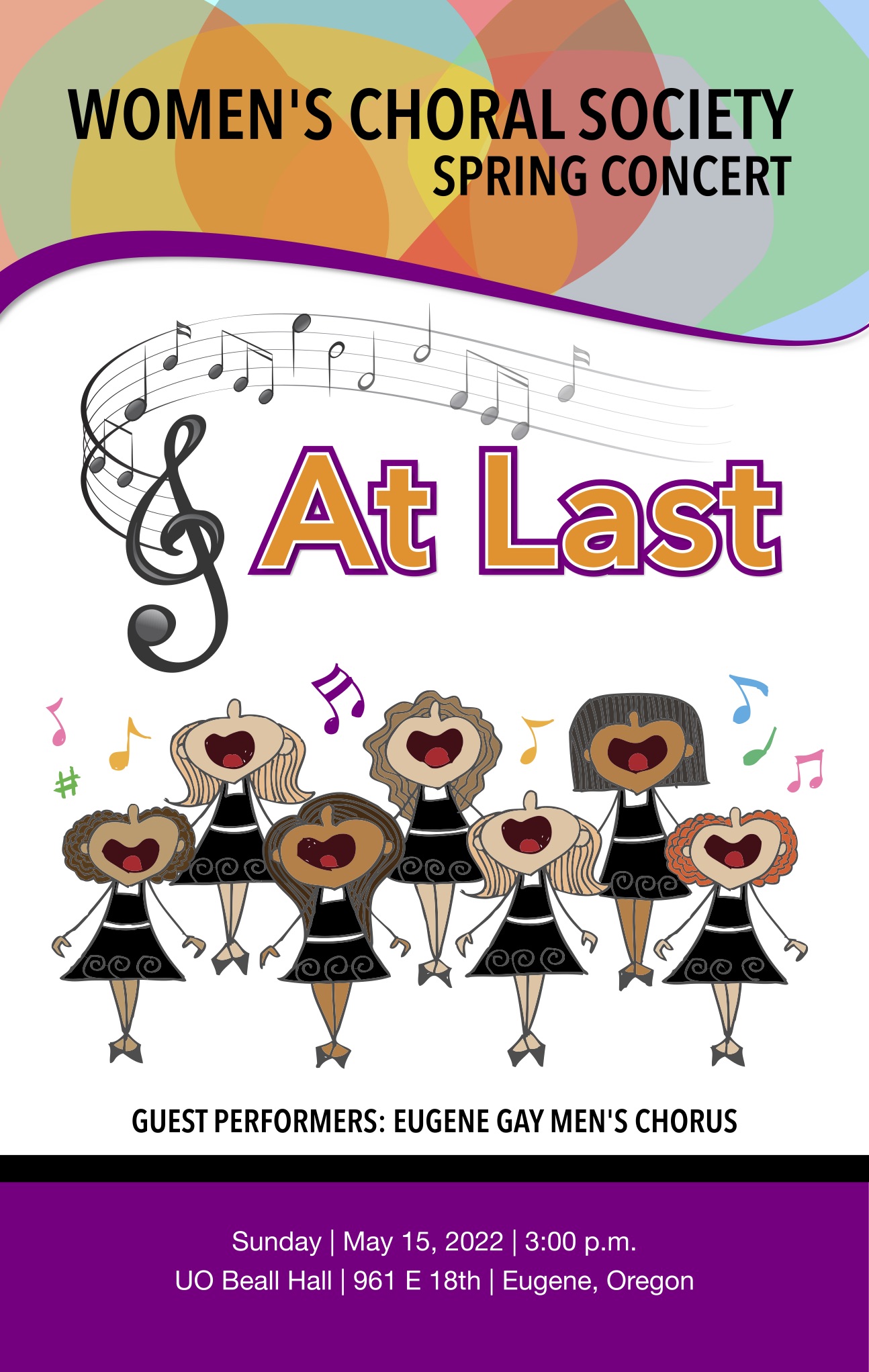 Finally! The Women's Choral Society will joyfully be performing for YOU, our loyal and patient patrons. Please reserve your spot at Beall Hall for our reunion of music singers and listeners. We have an amazing line up of songs that will make your hearts soar! So buy your tickets NOW! We want to see your faces once again....at last!

We will be joined by

Guest Performers: Eugene Gay Men's Chorus.
PLEASE NOTE!!
Proof of vaccination or negative Covid test is NOT required!!
Singers will be wearing masks, but this is not required of our audience.
Click here to buy your tickets online and print them out at home. Skip the line and save $2 over the price at the door.

WE'LL SEE YOU SUNDAY, MAY 15, 2022 - 3PM
BEALL HALL, UO!
Through the efforts of our Marketing person, Susie Leo, and her team, there was a gorgeous program for the cancelled winter concert. Susie has requested that we post this one page on the website: